CAIR-MI awarded four recipients with a Rosa Parks Scholarship on Sunday April 14, at the 13th annual banquet, "Upholding Our Constitution, Defending Our Faith."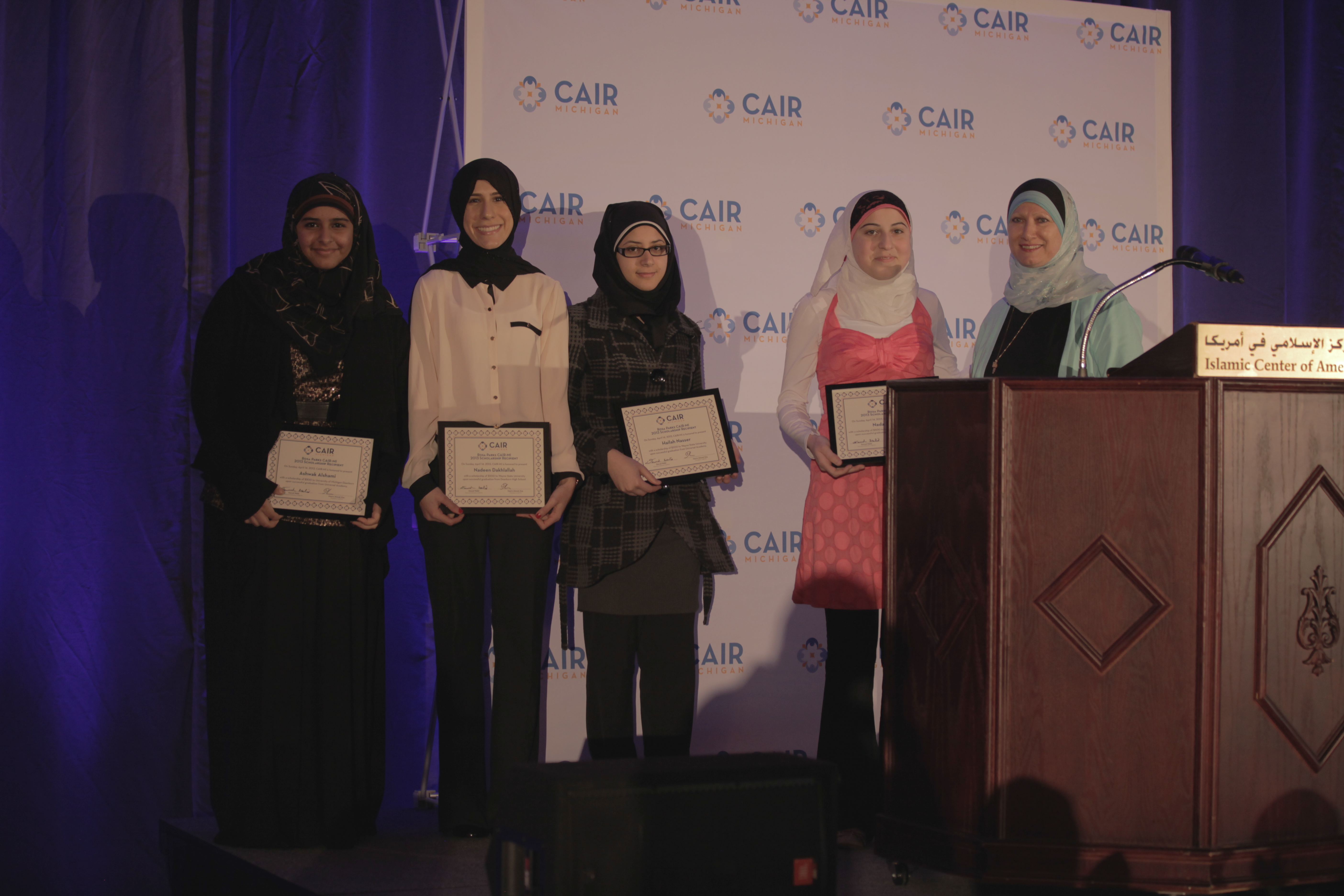 Photo by Focus Photography
Awards were given to four seniors in high school who wrote a 500-word essay on the relevance of Rosa Parks legacy in today's world, and lessons which can be applied in today's civil rights challenges.
Recipients are Nadeen Dakhlallah from Deaborn High School, Hailah Nasser and Ashwak Alshami from Universal Academy, and Nada Saghir from Fordson High School. 
All received $500 scholarships toward the college or university they will attend after graduation.