CAIR- MI is working with Westland Public Library as part of the Bridging Cultures Bookshelf -Muslim Journeys Program by assisting with various programs that interact and educate members of the community.
Safe Spaces Coordinator Warda Kalim will be presenting at the Kick-Off Event on April 13, 2013. The event will begin at 2 p.m.
Register for the kick-off event at Westland Public Library Events.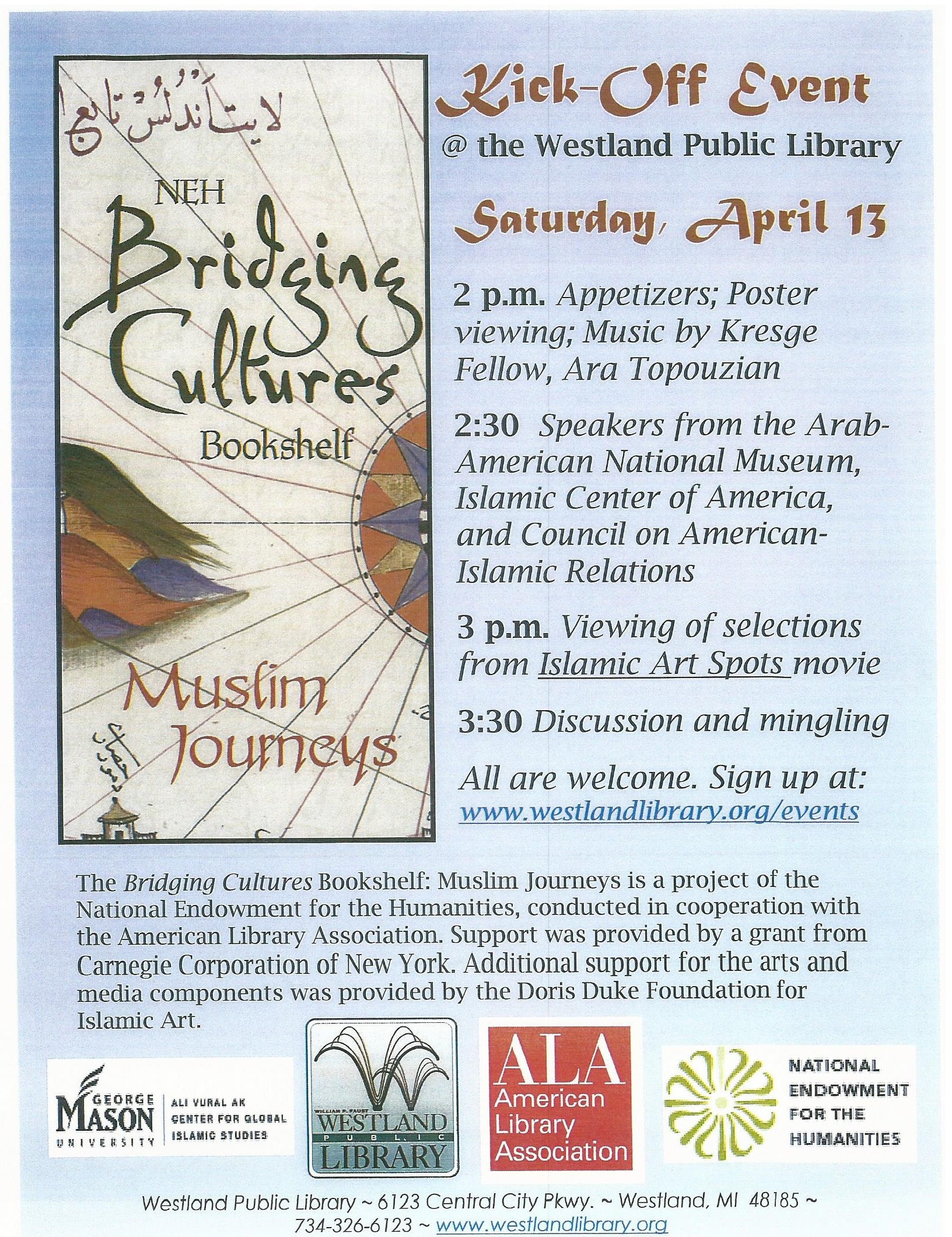 CAIR-MI's mission is to enhance the understanding of Islam, encourage dialogue, protect civil liberties, empower American Muslims and build coalitions that promote justice and mutual understanding through education, mediation, media and the law.
More about Muslim Journeys:
The Bridging Cultures Bookshelf: Muslim Journeys is a collection of books, films, and other resources chosen with a view to familiarizing the American public with Islam and the cultural heritage of Islamic civilizations around the world. It is intended to address both the need and the desire of the American public for trustworthy and accessible resources about Muslim beliefs and practices and the cultural heritage associated with Islamic civilizations.
Through it, NEH and ALA provided 950 humanities councils and public, academic, and community college libraries—and in turn their patrons—with a selection of resources chosen especially for public audiences, based on the advice of scholars, librarians, and other humanities educators and program experts.
For more information visit Muslim Journeys.