Apr 18th, 2014
Angels' Circle: Michigan Muslim Capitol Day Prep
Date: Apr 18, 2014
Time: Between Maghrib-Isha Prayers
Price: Free
Location:
40440 Palmer Rd., Canton, MI 48188
Share:
Speakers from the Michigan chapter of the Council on American-Islamic Relations and the Michigan Muslim Community Council will present information on interacting with elected officials in preparation for the upcoming Muslim Capitol Day in May. The program, hosted by Angel's Circle, will be held tomorrow between Magrib and Isha at the Muslim Community of Western Suburbs gym.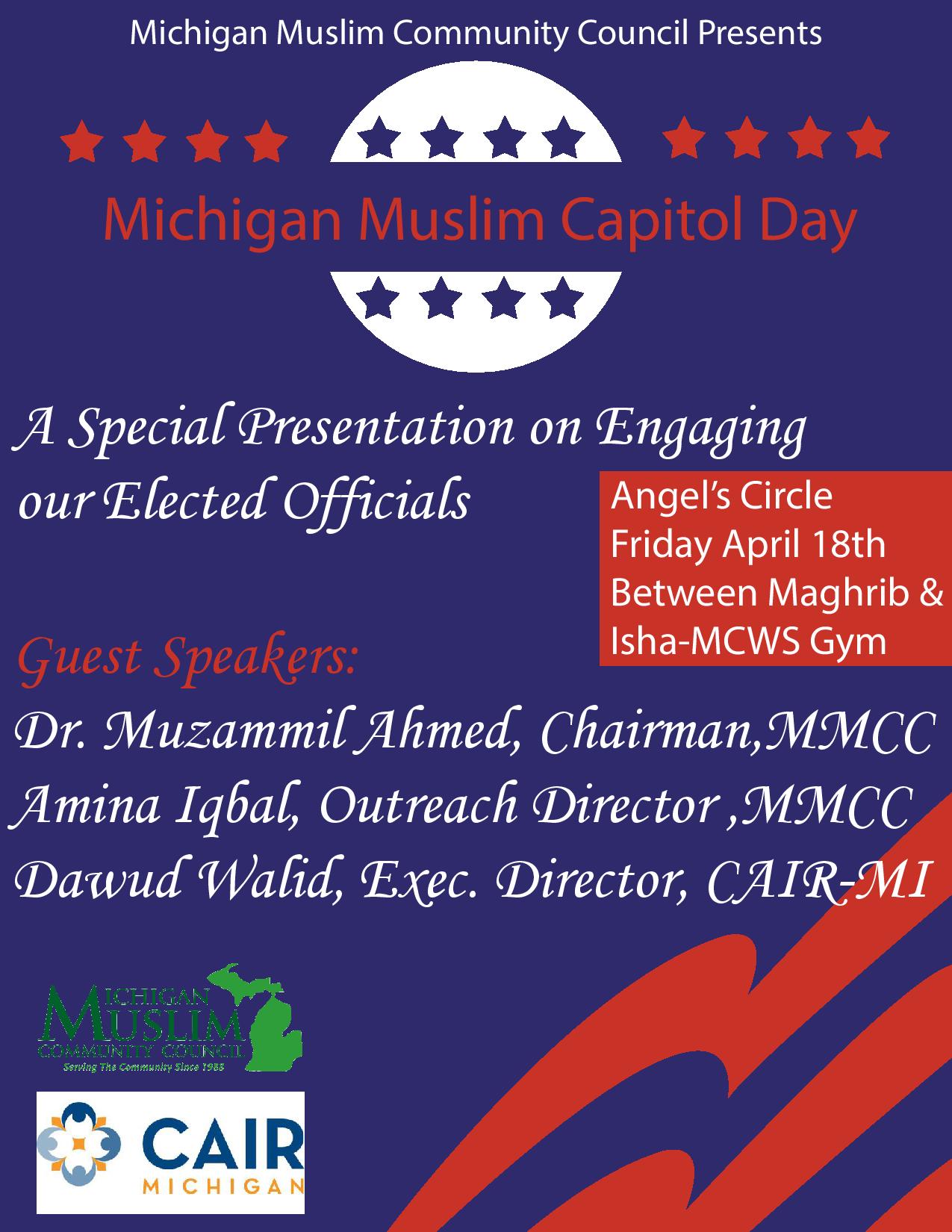 Event Info:
April 18, 2014 Between Maghrib-Isha
MCWS gym in Canton, MI.
Speakers:
CAIR-MI Executive Director Dawud Walid
MMCC Chairman & CAIR-MI Board Member Muzammil Ahmed
MMCC Outreach Director Amina Iqbal
Location:
MCWS - Canton Masjid, 40440 Palmer Rd., Canton, MI 48188
Tickets: Free
Babysitting is available for a $2 donation. More information here: 
http://www.mcws.org/home or email mcws.events@gmail.com