Apr 13th, 2014
CAIR-MI 14th Annual Banquet "Faith in Freedom"
Date: Apr 13, 2014
Time:
Price: $50 Adult/$30 Student/$10 Child/Table of 10 $450
Register OnlineLocation:
27777 Schoolcraft Rd, Livonia, MI 48150


Share:
ATTENTION: 
I-96 Closed in Livonia, check alternative routes on 96fix.com .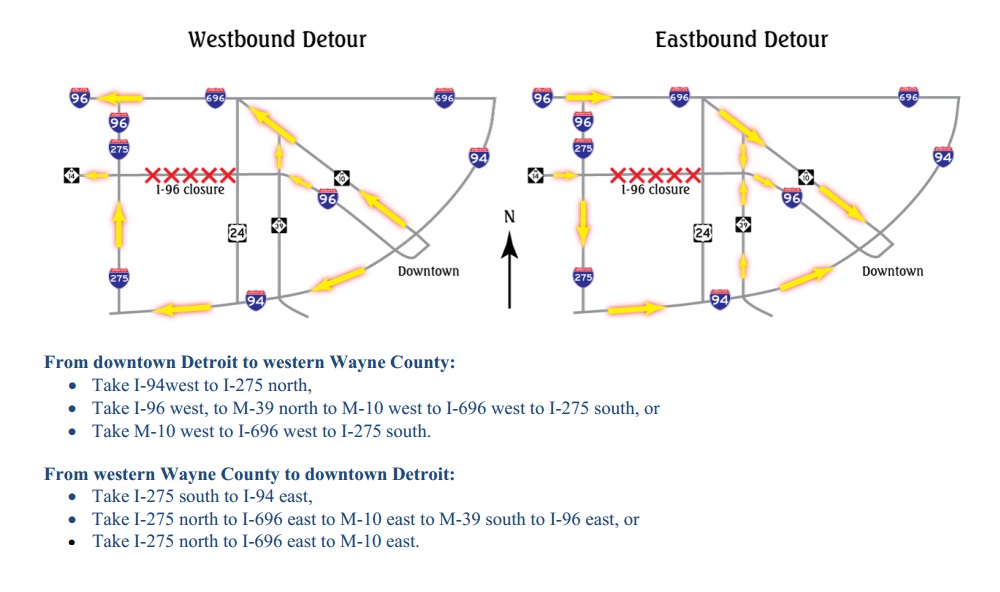 CAIR Michigan is holding the 14th Annual Banquet, "Faith in Freedom," on April 13, 2014 at the Burton in Livonia, Mich. 
This year's keynote speaker is Mehdi Hasan, British political journalist and TV anchor. Hasan is known for a debate at the Oxford Union called, "Islam Is a Peaceful Religion," which has more than one million views. Hasan co-authored "ED: The Milibands and the Making of a Labour Leader" and wrote, "The Debt Delusion."
Program:
1 p.m. Registration & Networking
1:30 p.m. Zuhr
2:00 p.m. Program followed by Dinner

Tickets - $50/adult, $30/student, $10/child, Reserve a table - $450
Babysitting is available for children 6 months-12 years-old.
Sponsorships /Ads contact the office at 248-559-2247, Email Banquet Coordinator Erum Mohiuddin, erum@iinn.com.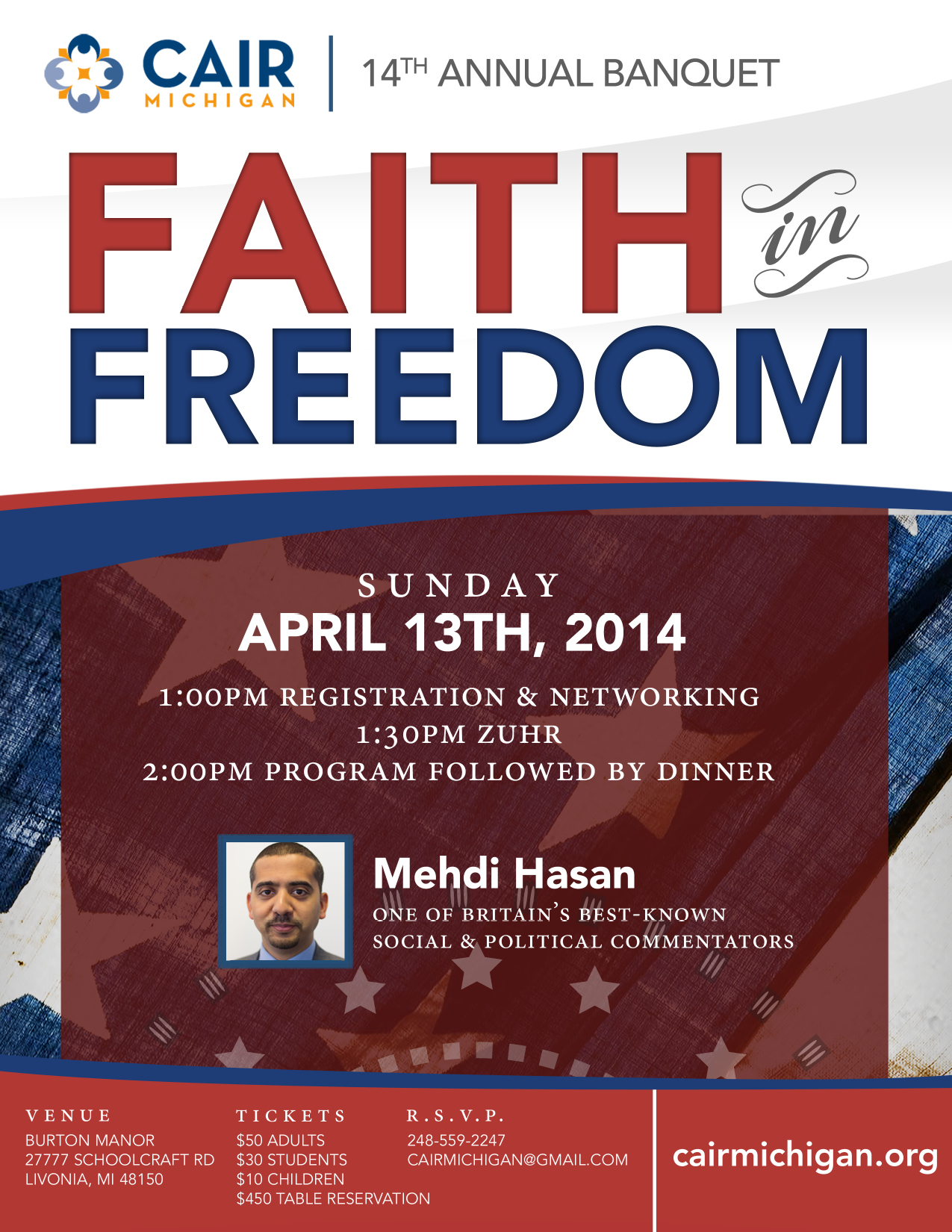 Sign up to Volunteer Here
Find our Event on Facebook
* Limited tickets will be available at the door if we do not reach total seating capacity prior to event.*
Checks and Money Orders will be accepted at the door, or prior to the event. Checks should be made to "CAIR Michigan."  
Send checks to:
CAIR-MI
Attn: Annual Banquet
21700 Northwestern Hwy., Suite 815
Southfield, MI 48075