Sep 19th, 2012
Safe Spaces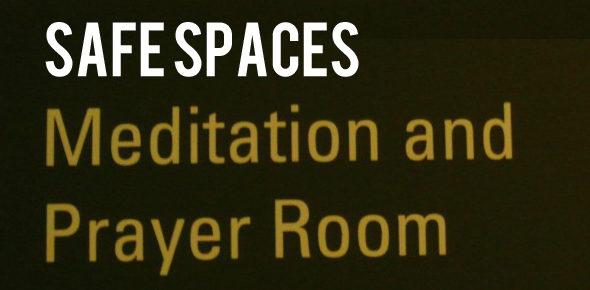 Mission
The mission of Safe Spaces is to produce and adopt policies that positively affect the Muslim community as well as the greater non-Muslim community through education, dialogue and cooperation. Safe Spaces will work proactively with institutions, corporations, universities as well as primary level schools and other entities to implement "Muslim friendly" policies that will have a constructive outcome for both the Muslim and greater non-Muslim community.
Issues
Reflection Rooms in airports, places of work
Religious Garb
Prayer Accommodations
Halal food issues
Muslim Holidays
Providing Islamic Educational Materials to Schools
Regions Covered
Metro Detroit
Flint / Saginaw (Grand Blanc, Schwartz Creek)
Ann Arbor / Jackson
Lansing
Kalamazoo / Battle Creek
Grand Rapids / Muskegon
For more information or to become a Safe Spaces intern, please contact Warda Kalim at wkalim@cair.com, or call (248) 559-2247.