Date: Feb 21, 2015
Time: 1-4 p.m.
Price: n/a
Location:
19500 Ford Rd, Dearborn, MI 48128
CAIR-MI will host a Presenting Islam to Fellow Americans (PITFA) workshop to the Young Muslim Association youth at the Islamic Center of America in Dearborn, Mich. PITFA will cover topics such as how to speak with people of other faiths about Islam, common misconceptions of Islam and Muslims and addressing frequently asked questions.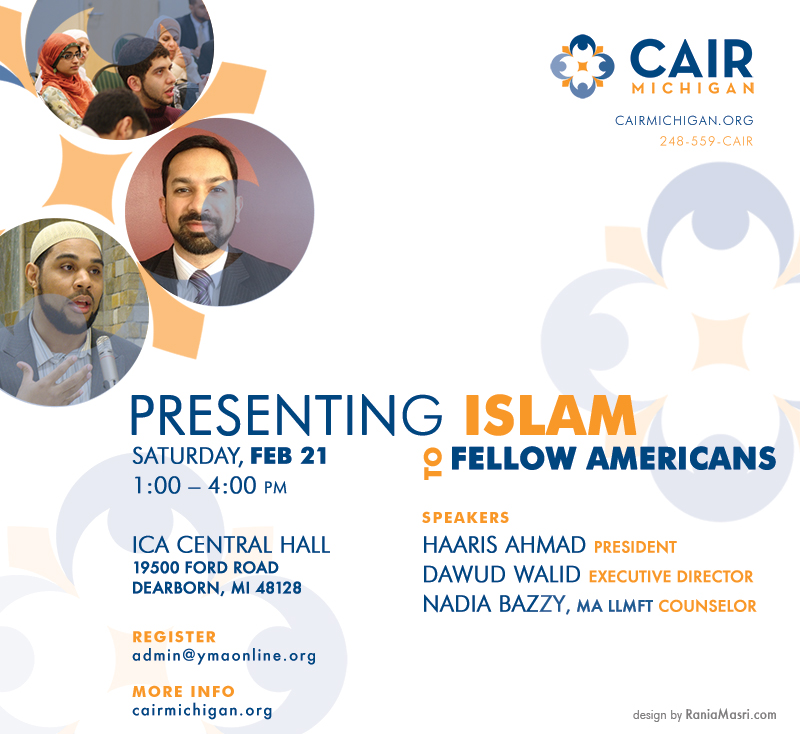 Presenters:
– CAIR-MI President Haaris
– CAIR-MI Executive Director Dawud Walid
– Family Therapist, Nadia Bazzy
This workshop is open to all. RSVP to admin@ymaonline.org.